In June 2014, I left Narita Airport and arrived in Islamabad via Beijing.
Our bus left Islamabad early in the morning and headed for Karimabad. Along the way, I visited "Jaulian", a world heritage site of Taxila, and after passing through the area where the three major mountains meet - Karakoram Range, Himalayan Range, and Hindukush Range, I arrived at the Hunza valley about 2,400 m above sea level.
Location: Hunza District in Pakistan, June 2014
Related: Taxila, Jaulian, Chilas, Karimabad, Butit Fort, Altit Village, Nagar Valley, Hasegawa Memorial School, Duikar, Hopar Glacier, Attabad lake, Gulmit Village, Passu
Title  :  The Valley of the Wind - Hunza, Pakistan
The wind blowing through the valley swayed the green poplar trees, and the wind running up the ridge of the valley drew a cloud like a robe of heavenly feathers in the wide blue sky.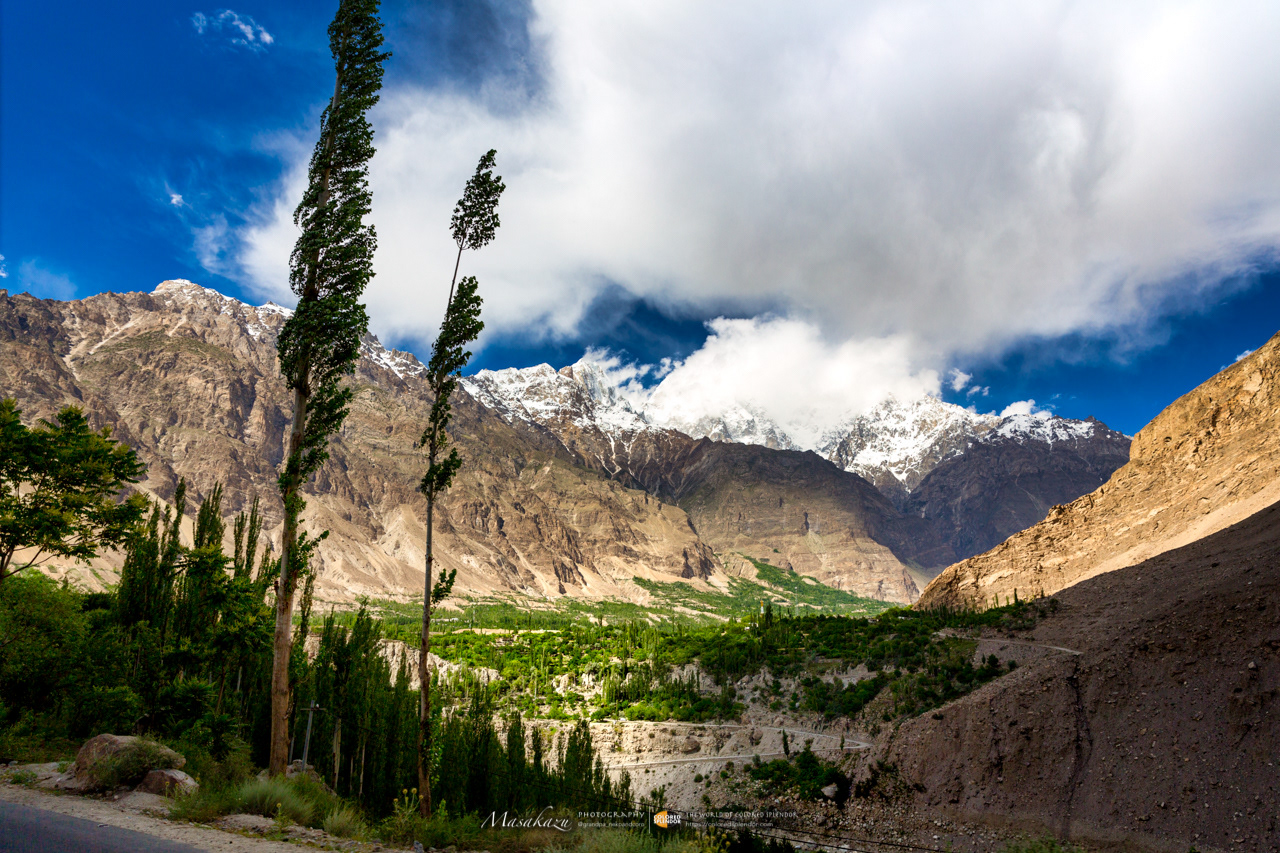 A view of the Hunza valley from the Karakoram Highway in Murtazabad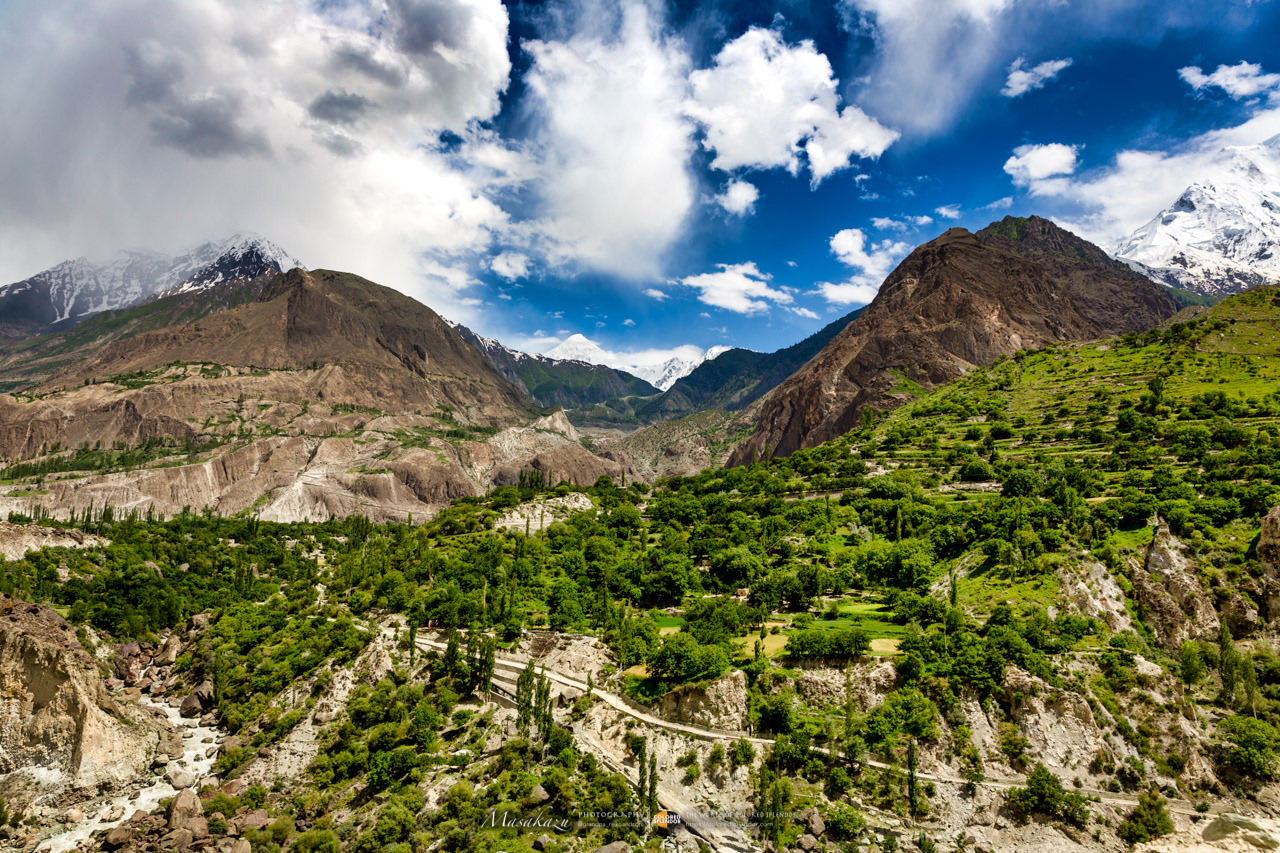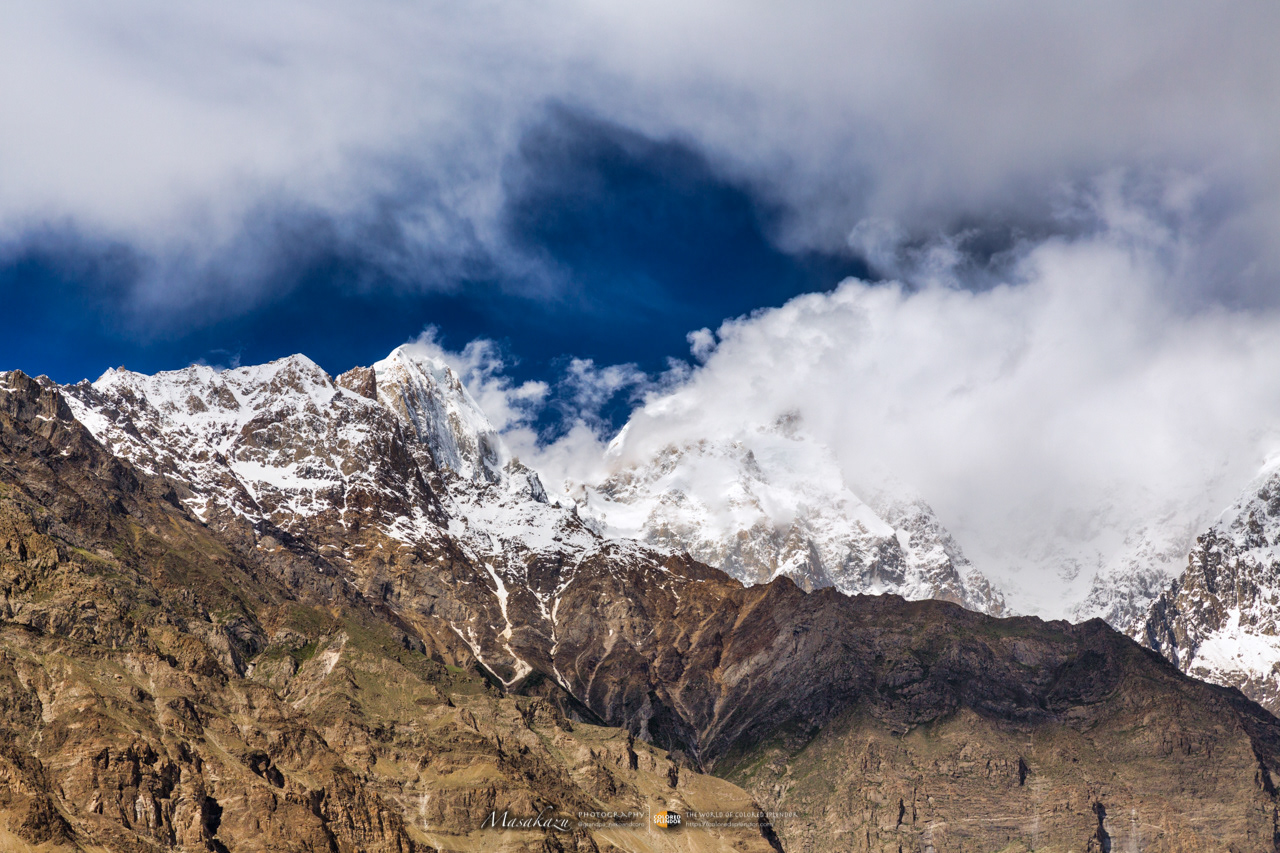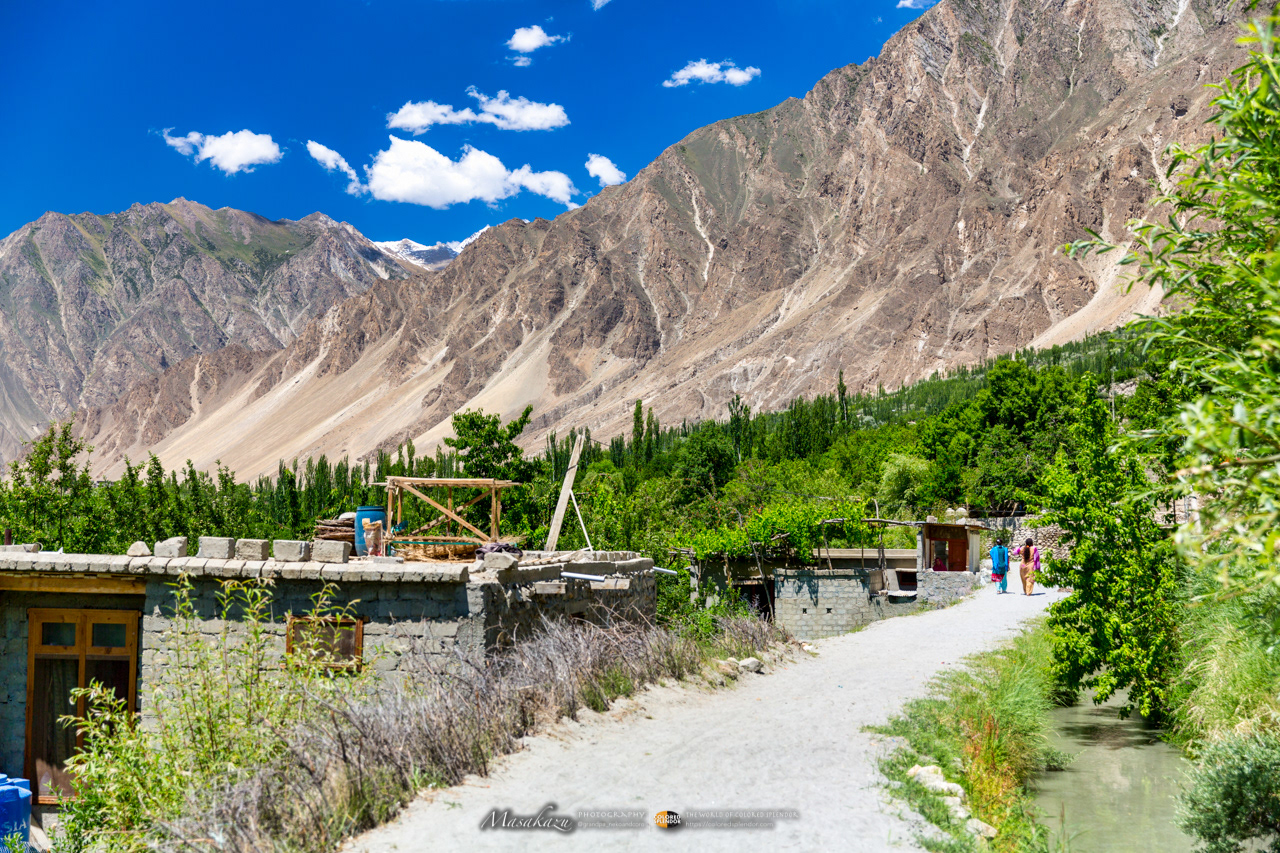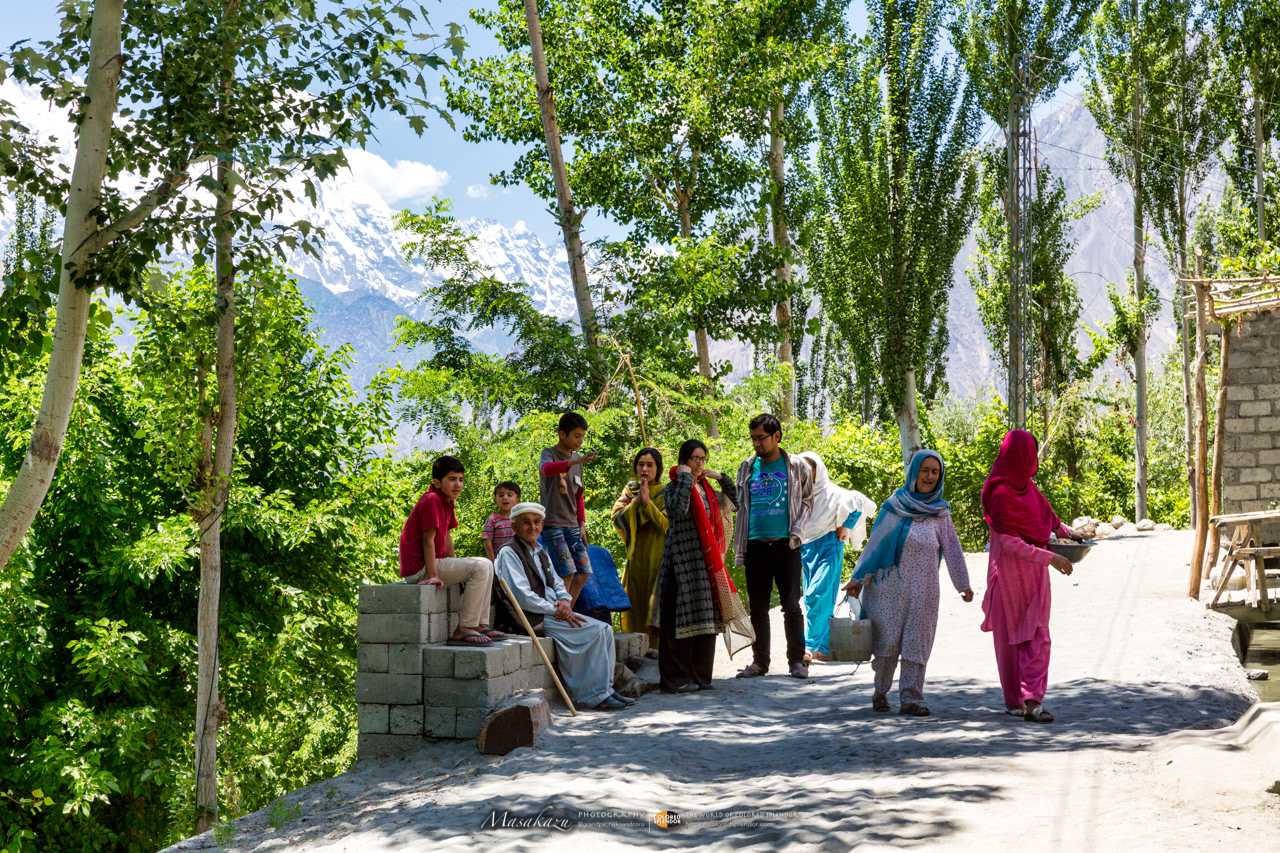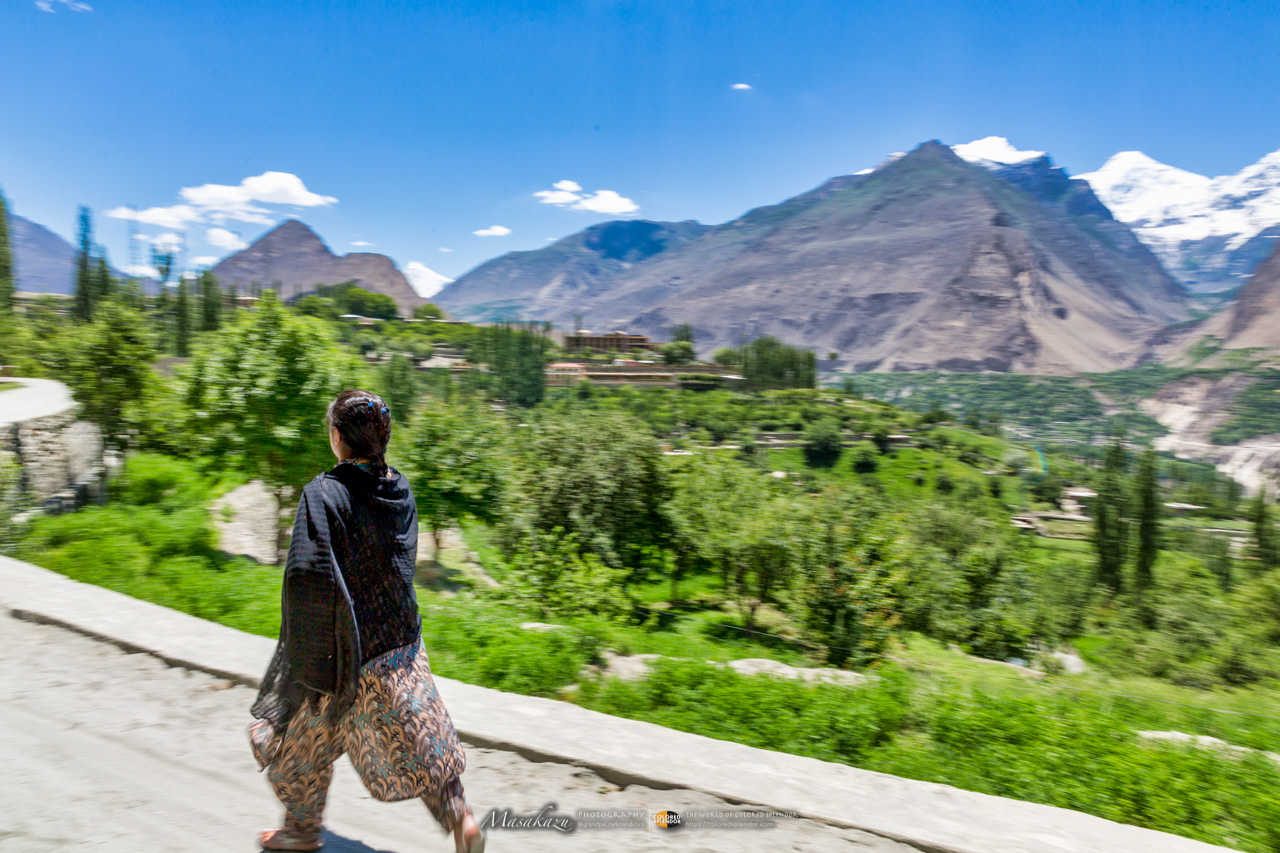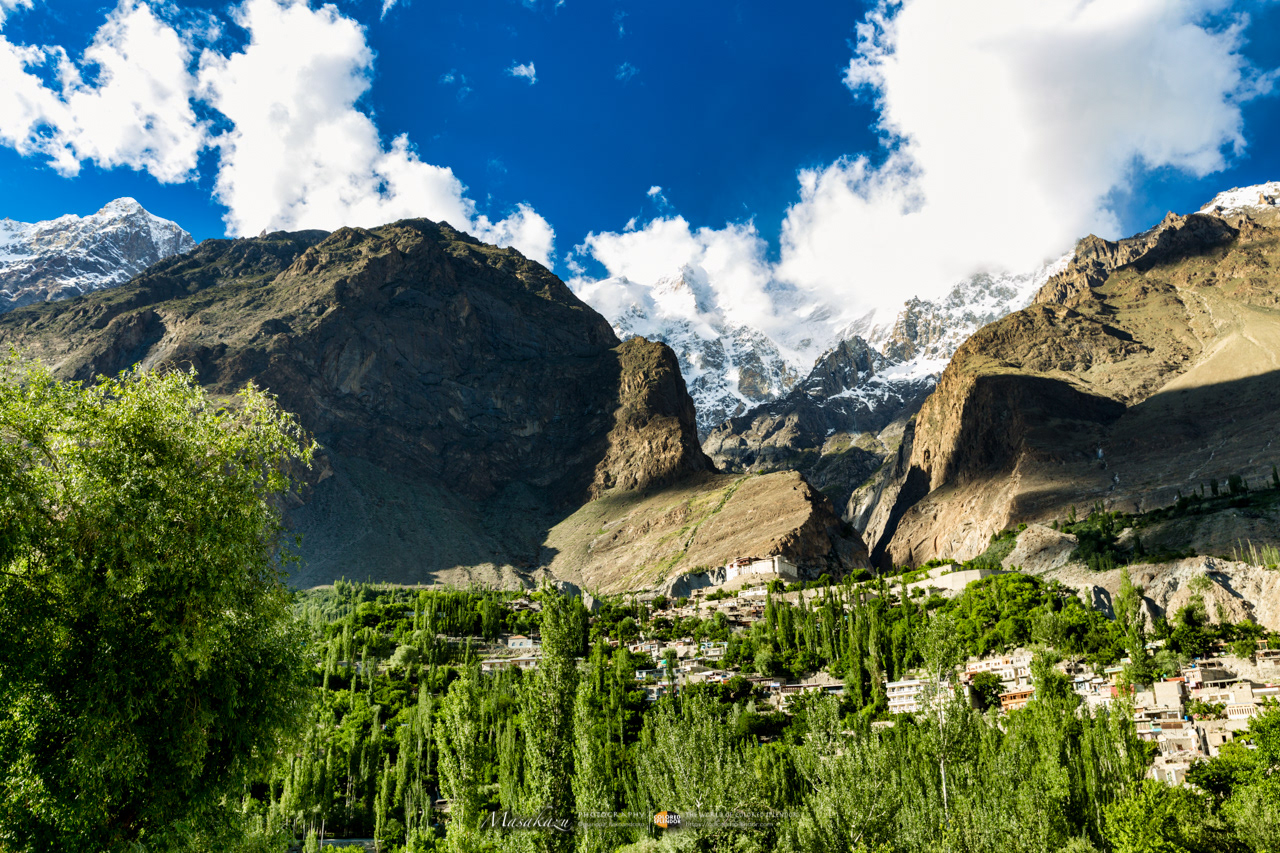 A view of Baltit Fort from Karimabad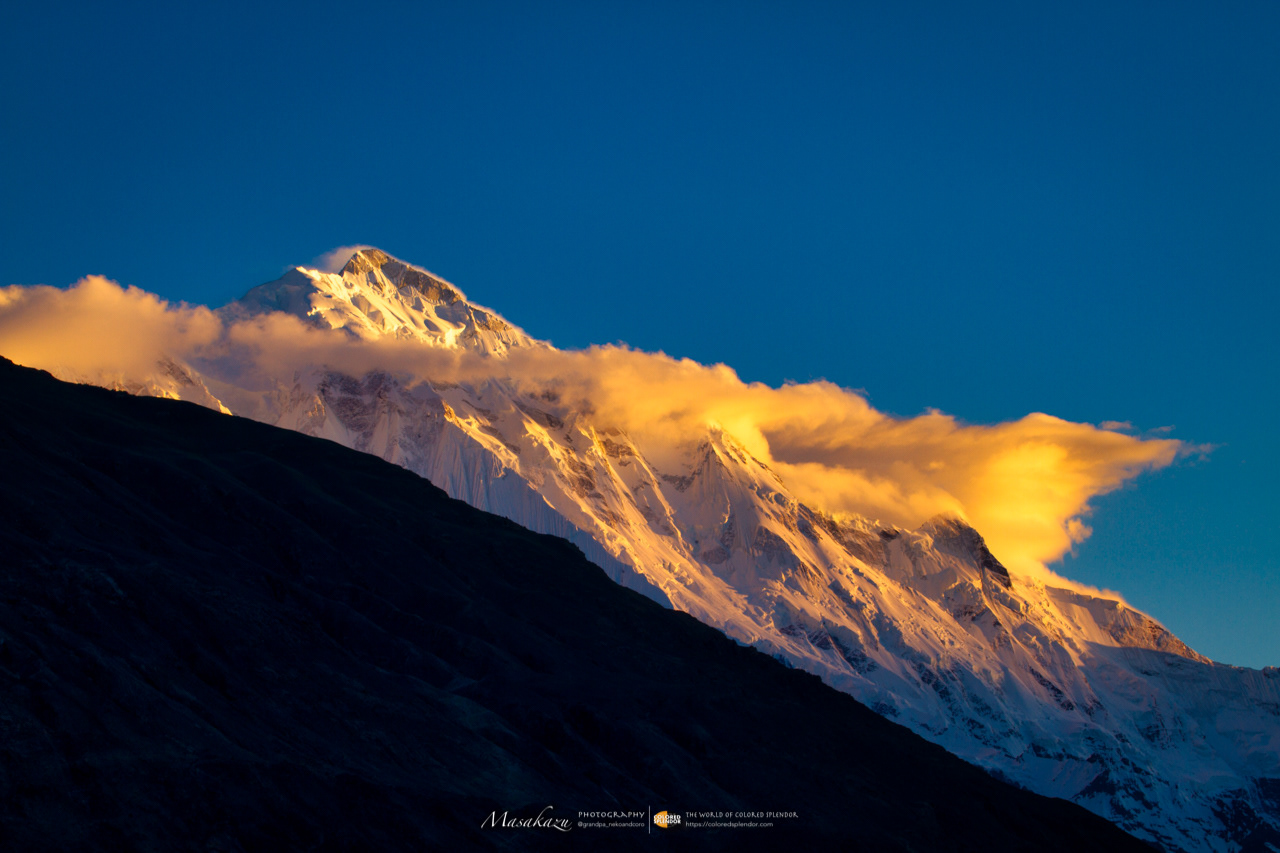 A stunning view of Mt.Rakaposi(7,788m) covered with golden color, Karimabad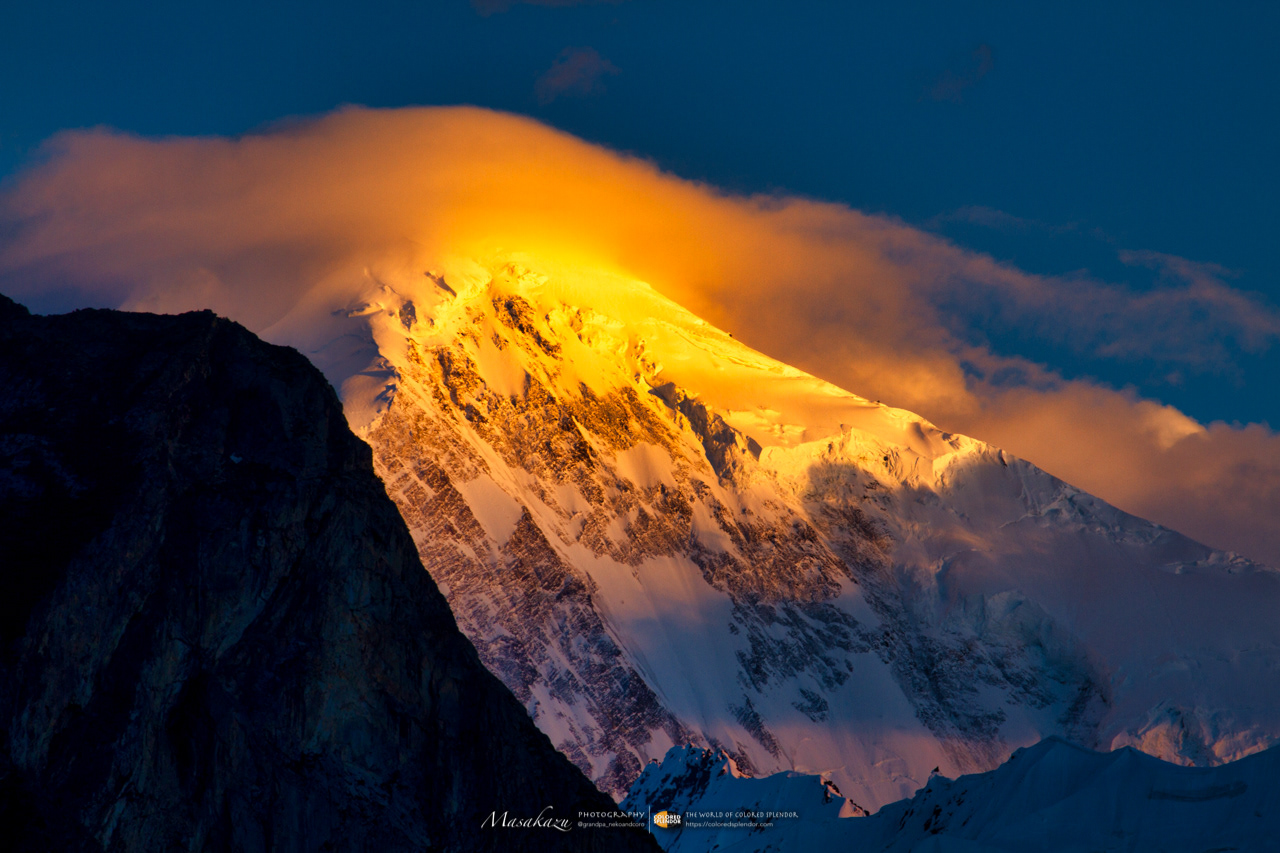 A stunning view of Mt.Diran(7,266m) covered with golden color, Karimabad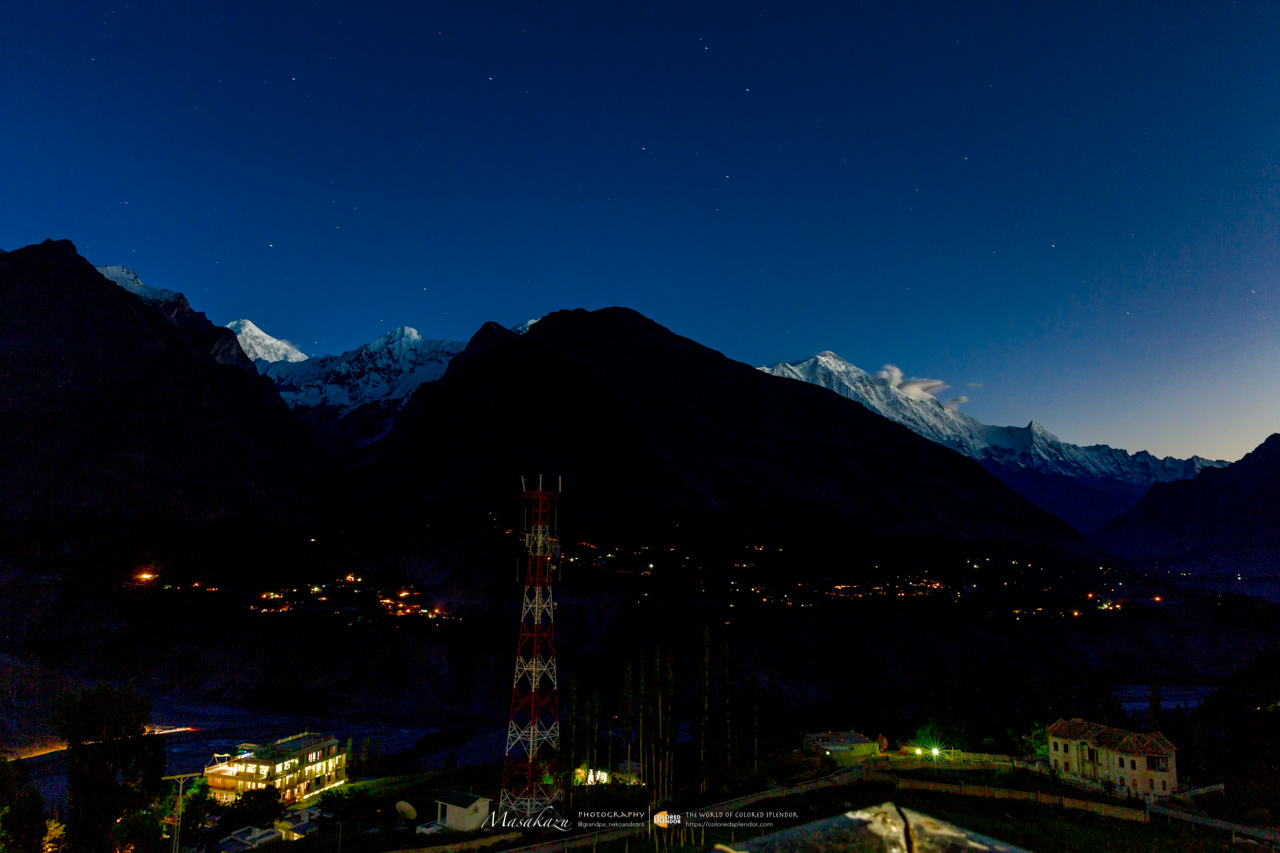 Night view of the Hunza valley
"Hunza" is located in the mountainous area of the Gilgit-Baltistan region of northwestern Pakistan, and the name of the princely state which existed until 1974. The state of Hunza now is declared as Aliabad in the Hunza-Nagar district of Pakistan. "Hunza" is the name of a valley, but it may also refer to Karimabad (formerly State Capital: Baltit).
People living in Karimabad, the center of Hunza, mainly have believed in Islamic Ismail, have a gentle and kind look. Also, women's education and social participation are keen, and unlike other Muslim lands, you can be seen going out without hiding their faces.
If you take a stroll around Karimabad, you can enjoy the stunning scenery such as the mountains of Rakaposi and Dylan that cover with snow on the top, the former Royal Palace "Baltit Fort" that overlook the Hunza valley. In the spring, the Apricot's pink-colored blossoms, in summer the view of greenery and mountains, and in the fall, the trees dyed with golden color spread in the Hunza valley about 2,400 m above sea level.
Thank you for your interest



☘️🔗  My Portfolio  🔗☘️
Instagram| @grandpa_nekoandcoro